THE BEST BRANDS FOR ETHICAL RUNNING GEAR
t's fair to say that one of the most common questions we get here at IMS HQ is 'What are the Finishers Shirts like?'. Runnings love stash!
Posted on Wed 26 Dec 2018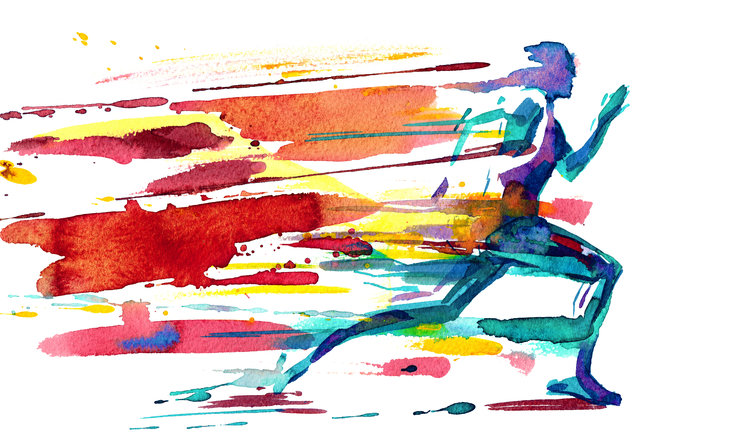 It's fair to say that one of the most common questions we get here at IMS HQ is 'What are the Finishers Shirts like?'. Runnings love stash! Running regularly means that you sweat your way through your kit and you spend much of your spare time washing, drying and prepping for the next run. Amongst the famous names in the running clothes industry, there are some that are truly looking to be a force for good and use their brands to help change the world.
Here are our Top 3 ...
1. Kusaga Athletic
The creators of the 'Greenest T-Shirt On The Planet' may be new kids on the block but they are making a lot of noise. It all started when founder, Graham Ross, looked at his piles of old race t-shirts and, whereas most of us think "wow, I really should wear these more", Graham asked a simple questions…"what is the footprint of all this wastage?".
Since that fateful pile of shirts Graham has led the development of revolutionary new sustainable fabrics with a contagious intent to leave no stone unturned in pursuit of truly ethical material usage. The fabrics use less water to make (25L rather than 3000L of the average cotton t-shirt!!), they are compostable and bio-degradable yet still offer the breathability and durability the active runner needs.
By looking beyond simple organic or recycled fabrics and creating their own the team here are truly innovators!
2. Newton Running
Headquartered in the running mecca of Boulder, California the company exists to "leave the world better than they found it". A keen focus on their carbon footprint sees the company ensure that 100% of the running shoe packaging being made of entirely recycled materials and 89% of their distribution centre going directly through recycling programs.
The company has partnered with the awesome Soles 4 Souls to create the "Ignite Program" that helps students find a passion for running by providing access to running shoes, coaches and support.
The company motto is 'We Live This Stuff' with a real emphasis on employees, as well as board members, being people who revel in the challenge of running and truly understanding what makes a quality product.
3. Patagonia
Not simply posterchild of the clothing industry's push for ethical practices but an example to companies in all industries. The brand prides itself on an in-depth knowledge of what athletes want and how to deliver that through a fully researched supply chain. The company website is awash with certifications and awards for sustainable material usage – whilst the quality and style of kit itself is loved by athletes the world over.
But it's not just about supply chain, their campaign "If it's broke, fix it!" has been a industry game-changer as it actively discourages customers to purchase new clothes or kit. Indeed, an entire page on the website is dedicated to tips to prolong the life of your clothes. From 'Satin stitch a tear in your shirt' to 'Installing a professor patch on a Patagonia shirt'!
"Fundamentally, businesses are responsible to their resource base. Without a healthy environment there are no shareholders, no employees, no customers and no business. Our mission is to use business to inspire and implement solutions to the environmental crisis" Yvon Chouinard, Patagonia
The Common Thread
And there is one thing that unites these three organisations. All of them are B-Corporations…for-profit companies that are intensely tested and certified to meet rigorous standards of social and environmental performance, accountability and transparency. The idea of such a qualification is to show that businesses can be a force for good in the world. Not long ago, it seemed all that mattered in business was what happened on the bottom line. But the times they are a-changing and consumers are demanding more. These three brands are doing exactly that in the running sphere, and there are many more nailing it in their own industries: from baby-clothing to herbal teas!